Villa
David McLeavy
South Square Gallery, Bradford, UK, 2013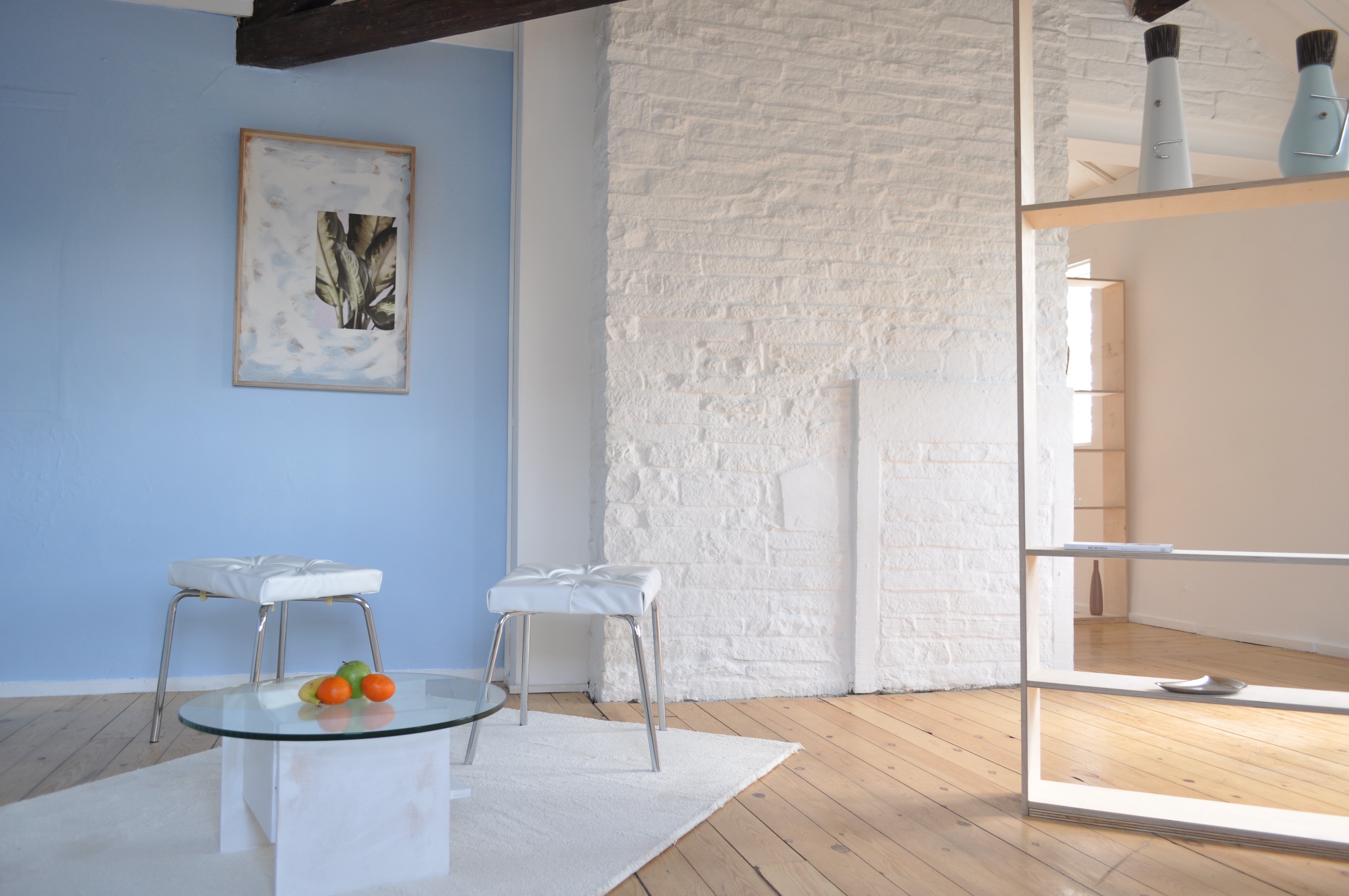 Image by South Square Gallery.
Villa was a solo exhibition of new work exploring various elements of interior design and decoration. With referene to Le Corbusier's iconic pieceof architectural design, The Villa Savoye, the exhibition aimed to transport the viewer to a different landscape, at odds with the rolling hills of Yorkshire which surround the gallery.

A series of 're decoration' workshops were carried out during the exhibtiion run, re configuring the gallery on each occassion.