Into the Spotlight
Alison J Carr
Bloc Projects, Sheffield, UK, 2019
Into the Spotlight
is an exhibition of new photographic and performative work by Alison J Carr that investigates the theatre and stage as a site of power and vulnerability.
This project formed part of Platform 2019, a series of exhibitions profiling the work of 5 Sheffield based artists currently enrolled on the Freelands Artist Programme, led by Site Gallery and in partnership with Bloc Projects, S1 Artspace, Museums Sheffield and Yorkshire Artspace.
More info can be found
here
If AI were Cephalopod (single channel edit)
0rphan Drift
Kommune, Sheffield, UK, 2019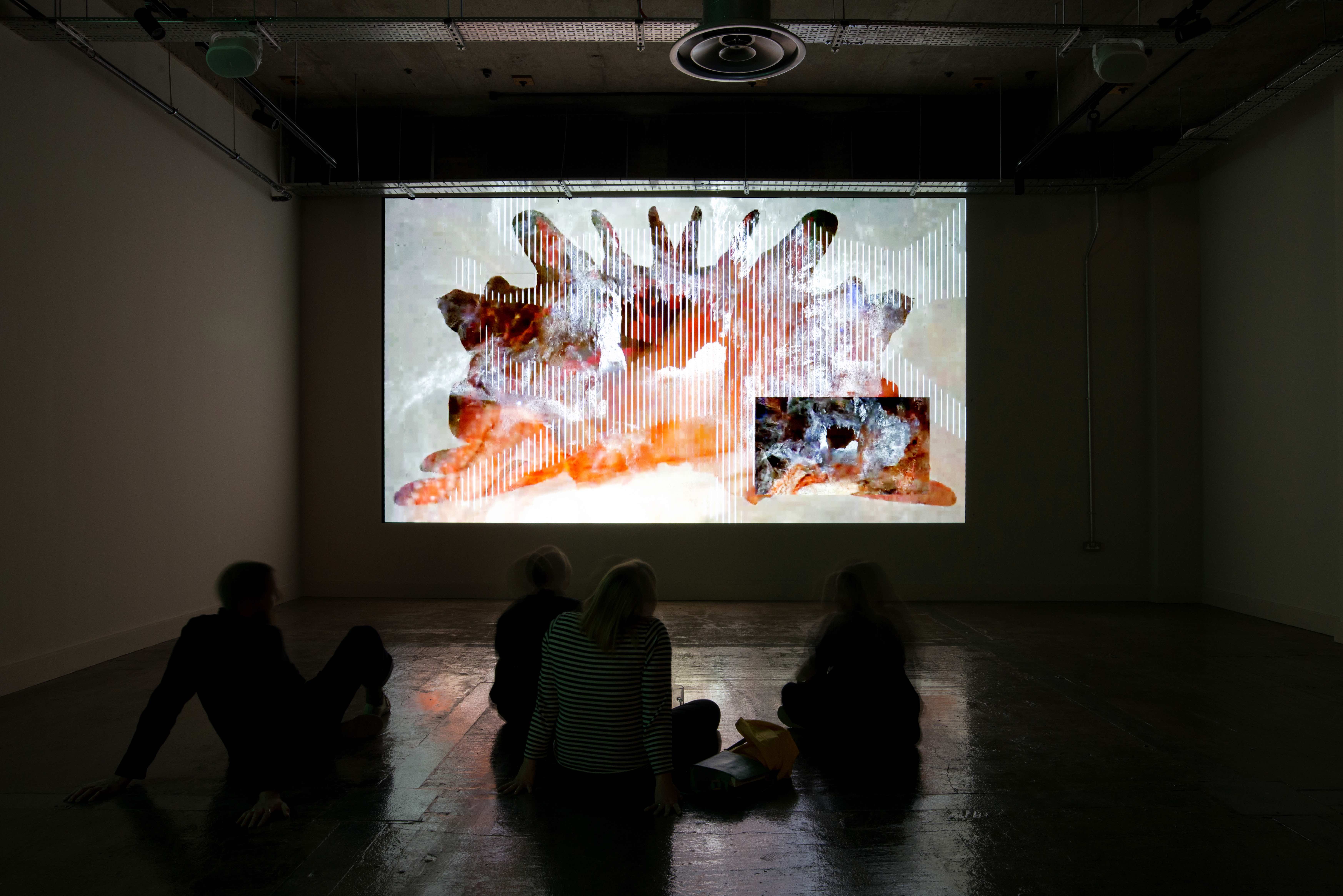 If AI were Cephalopod (Single Channel Edit)
is a video by 0rphan Drift, which imagines the expansive possibilities of Artificial Intelligence unbound by the limits of human thought processes.
This project was curated by
Basic Channel
More info can be found
here
As We Were
Joy Labinjo
Bloc Projects, Sheffield, UK, 2019
As We Were
is an exhibition by artist Joy Labinjo looking at recurring themes including identity, the complexity of familial relationships and what it means to immortalise characters through the application of paint.
More info can be found
here
International Research Trip

Bergen, Norway, 2018
In October 2018 I facilitated an international research trip for a small group of artists and curators to Bergen, Norway through Bloc Projects, Sheffield, UK.
The research trip included meetings and studio visits with artists, curators, collectives, organisations large institutions.